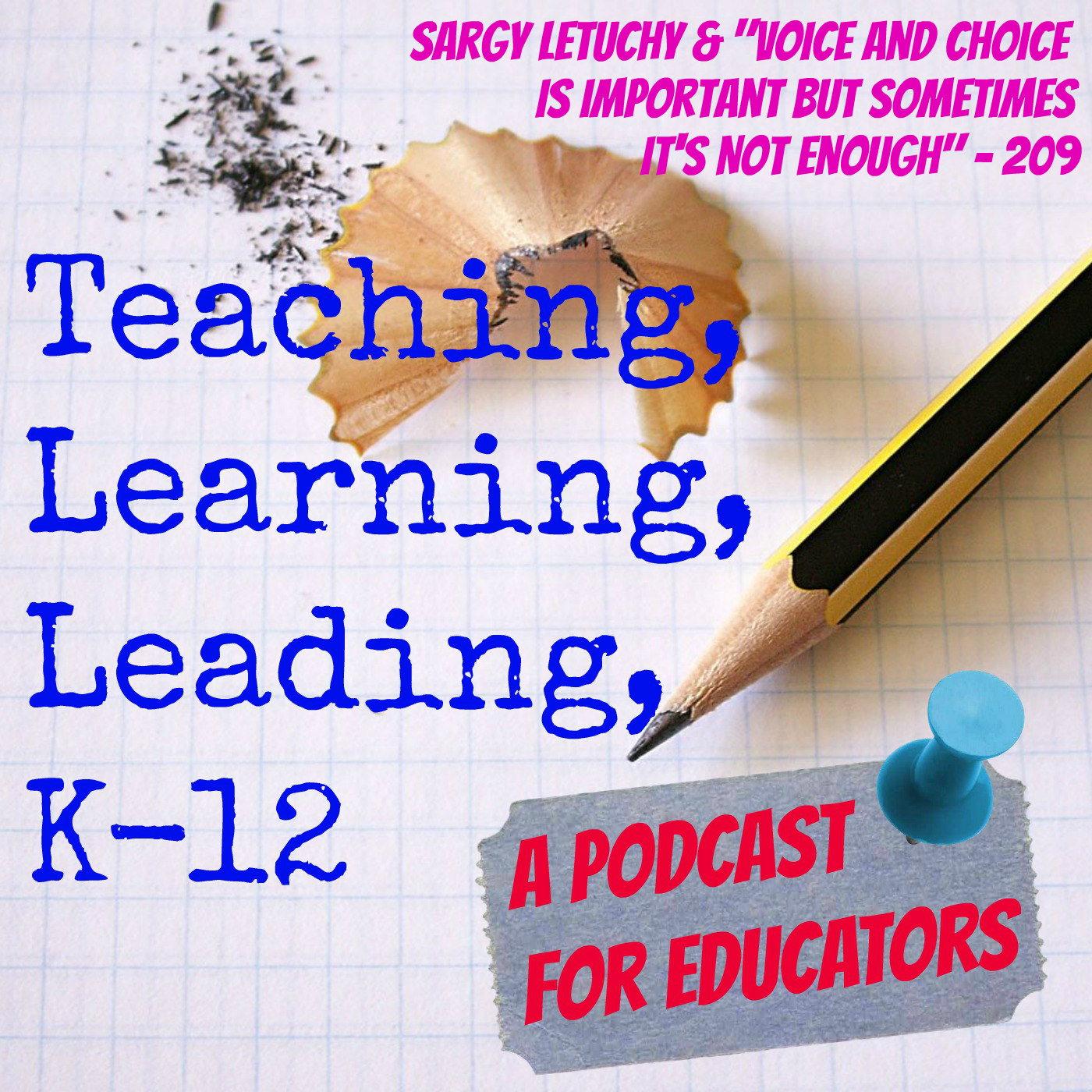 Sargy Letuchy is the author of The Visual Edge: Graphic Organizers for Standards-Based Learning and is an ESL teacher in suburban Chicago. Today we are focused on his recent article in EdSurge - "Voice and Choice Is Important but Sometimes It's Not Enough" (June 2018).
The article begins with Sargy recounting his attempts to get a student engaged in class and lessons. He focuses on the lessons learned. One of his opening statements is this, "I realized while giving students opportunities to pursue their interests can improve engagement, it's not always enough."
Sargy will make you think and question what you do.
It was great to have him back on Teaching Learning Leading K12. You can hear our original talk on episode 162 where we talk about his book the Visual Edge.
Additionally, on today's show, Sargy shares his thoughts about scaffolding and what it means to a teacher to use the strategy as well as his ideas about helping kids develop a better understanding of the content.
If you would like a copy of Sargy's Visual Edge, send him an email and he will provide you a discounted price.
Thanks for listening.
Enjoy!
Contact Sargy and Learn More
 sargyletuchy@hotmail.com
Voice and Choice is Important, but Sometimes It's Not Enough - EdSurge
Connect with Sargy through LinkedIn
The Visual Edge - Barnes and Noble
Episode 162 - The Visual Edge with Sargy Letuchy
Length - 46:50