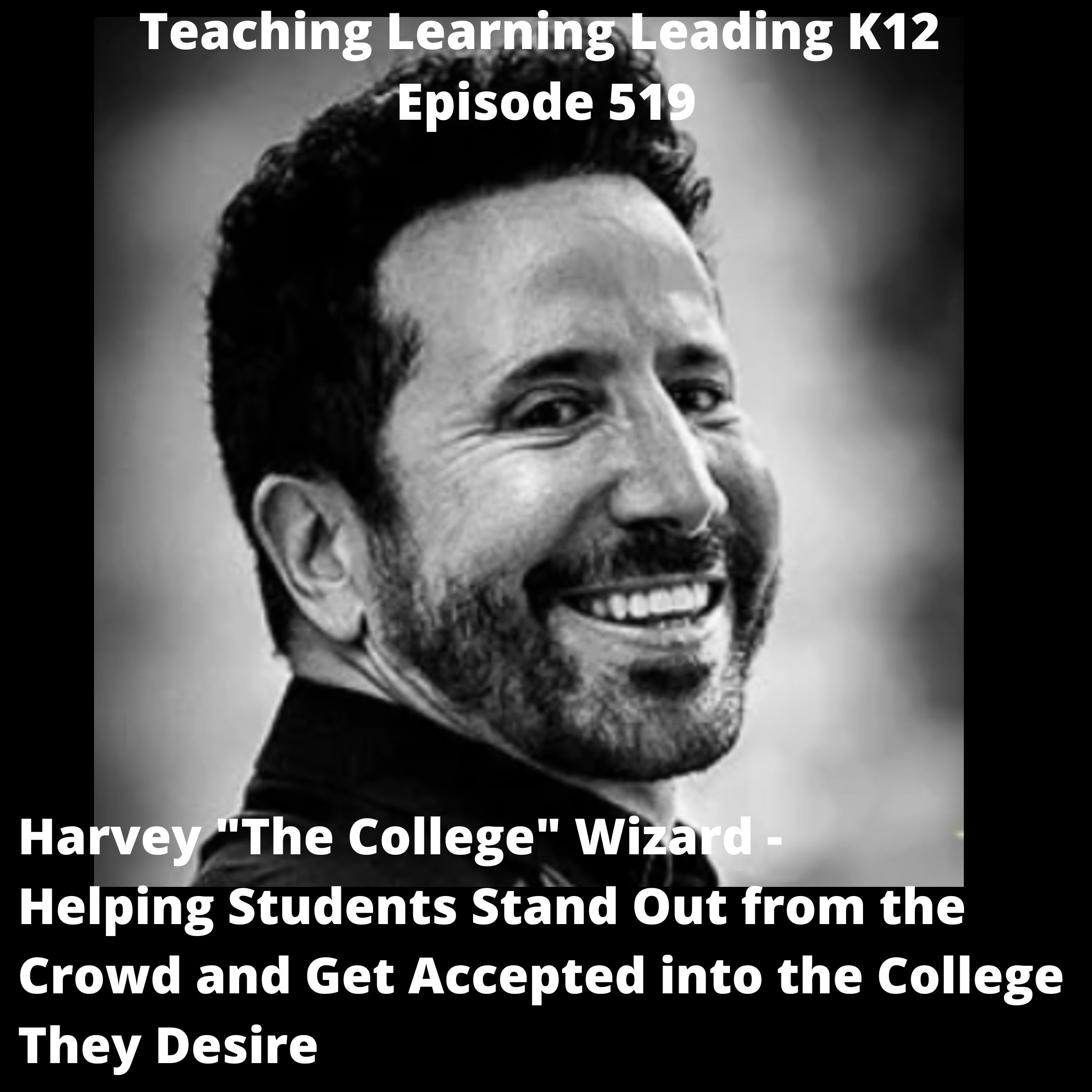 Harvey "The College" Wizard - Helping Students Stand Out from the Crowd and Get Accepted Into the College They Desire. This is episode 519 of the audio podcast - Teaching Learning Leading K12.
The story of how Harvey Wizard became an internet multimillionaire in the early days of affiliate marketing is told in the New York Time Bestseller, "Get Rich Click." 
Harvey is a successful serial entrepreneur, the world's winningest college admissions coach, an international bestselling author, award winning photographer, published songwriter and globetrotting standup comedian. 
And today, Harvey will tell us not only how to get accepted to schools like Harvard and Stanford (without unethical shenanigans), but also how the same approach can enable anyone to win at even life's most competitive games.
Awesome conversation! You will know that you can achieve more after listening to Harvey! Lots to learn!
But wait...
The new intro and outro music was written and performed by Brian K. Buffington.
Connect with Brian at briankbuffington@gmail.com or go to his website at 
He is an awesome musician, comedic power, teacher, trainer, technology guru, and overall creator of all that is cool.
Thanks, Brian!
Oh, yeah...
Could you do me a favor? Please go to my website at https://www.stevenmiletto.com/reviews/ or open the podcast app that you are listening to me on and would you rate and review the podcast? That would be Awesome. Thanks!
Hey, I've got another favor...could you share the podcast with one of your friends, colleagues, and family members? Hmmm? What do you think? That would so awesome!
Thanks for sharing!
Thanks for listening!
Connect & Learn More:
1(347)741-8200
https://www.instagram.com/officialharveywizard/
https://www.facebook.com/harveywizard
https://twitter.com/harveythewiz
https://www.linkedin.com/in/harveywizard/
https://www.youtube.com/c/HarveyWizard
https://www.tiktok.com/@harveywizard
Length - 01:10:26