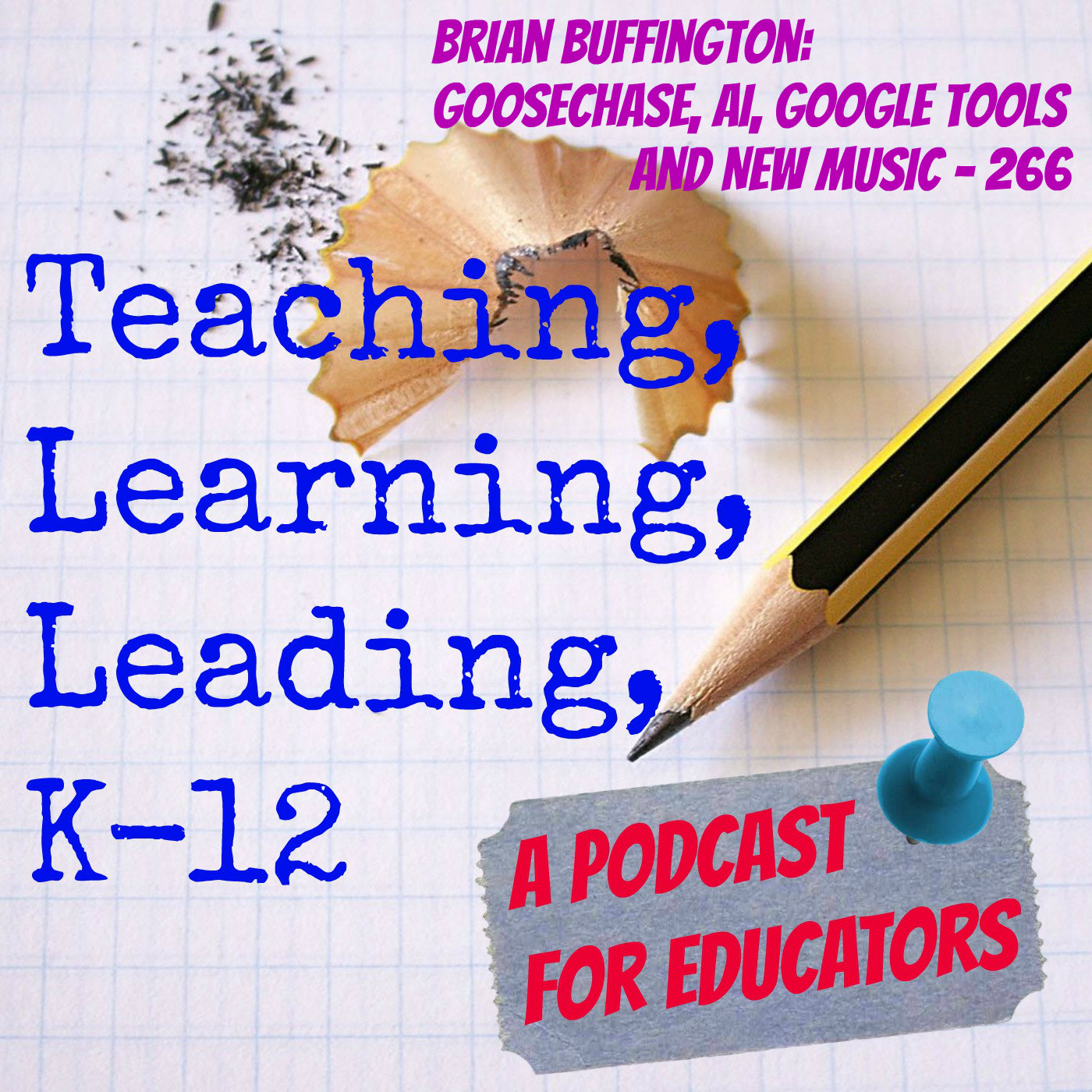 Brian Buffington talks with me about Goosechase, A. I., using Google Tools, and new Happy Music. This is episode 266 of Teaching Learning Leading K12, an audio podcast for educators.
Brian Buffington is an EDU pioneer, always sniffing out better ways to increase student engagement and learning through technology. He inspires thousands of teachers, admins, and students in regards to instructional technology strategies, professional media production, and digital living education.
Brian has presented at national, state, and regional conferences, highlighting EdTech and science education. His background includes teaching middle schoolers about science, owning music venues and vintage clothing shops, and writing songs about cheese and "8th Grade Mustaches".
His most recent endeavors include: "The EdTech Showcase", a multiple-day event where educator rock stars showcase student-centered creative uses of technology. These showcases are professionally videoed, published, and organized by state standards.
Since 2017, he also broadcasted a cyber safety event on Facebook LIVE, "A Parent's Guide to Raising Digital Natives". In 2019, Brian directed and produced "Vape News", a PSA video series aimed to combat student vaping.
When Brian is not playing with tech, he's playing House Concerts and singing #happymusicforthemasses. Along with his wife Brooke, he owns a Creative Arts Company, Studio Blue. The Buffingtons reside in Northeast Georgia, where they raise 2 crazy kids and look for adventure.
Thanks for listening!
Please share and subscribe.
Enjoy!
Connect with Brian:
https://twitter.com/brianbuffington
https://www.instagram.com/brianbuffington/
https://www.youtube.com/user/pioneerRESAtech/featured
Length - 51:33