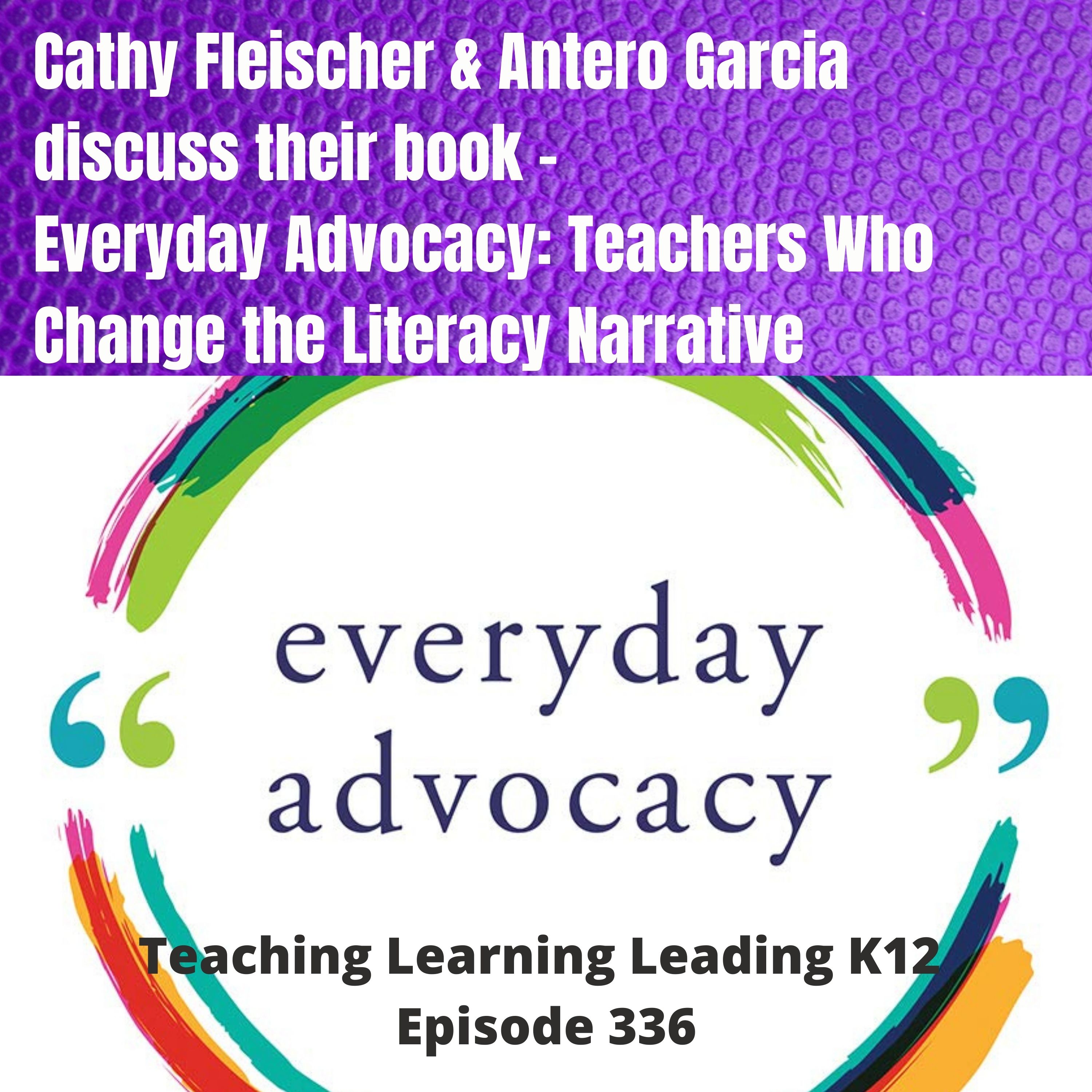 Cathy Fleischer & Antero Garcia talk with me about their book - Everyday Advocacy: Teachers Who Change the Literacy Narrative. This is episode 336 of Teaching Learning Leading K12, an audio podcast.
Cathy Fleischer, a professor at Eastern Michigan University and special imprint editor at NCTE, lives in Ann Arbor, Michigan.
Cathy Fleischer is a Professor of English Education and Writing Studies at Eastern Michigan University, where she co-directs the Eastern Michigan Writing Project and serves as Faculty Associate for the Office of Campus and Community Writing. She has taught courses, led workshops, and written widely about teacher advocacy for the past decade. Her other scholarship focuses on community literacy, teacher research, and writing teacher education.
Antero Garcia, an assistant professor in the Graduate School of Education at Stanford University, lives in Redwood City, California.
Antero Garcia is an Assistant Professor in the Graduate School of Education at Stanford University where he studies how technology and gaming shape both youth and adult learning, literacy practices, and civic identities.
Lots to learn.
Thanks for listening.
Don't forget to share and subscribe.
It would be awesome if you would leave a comment and/or review on the podcast platform that you use.
Enjoy!
Connect and Learn More:
https://wwnorton.com/books/9780393714371
https://www.amazon.com/Everyday-Advocacy-Teachers-Literacy-Narrative/dp/0393714373
@wwnorton
Length - 38:41