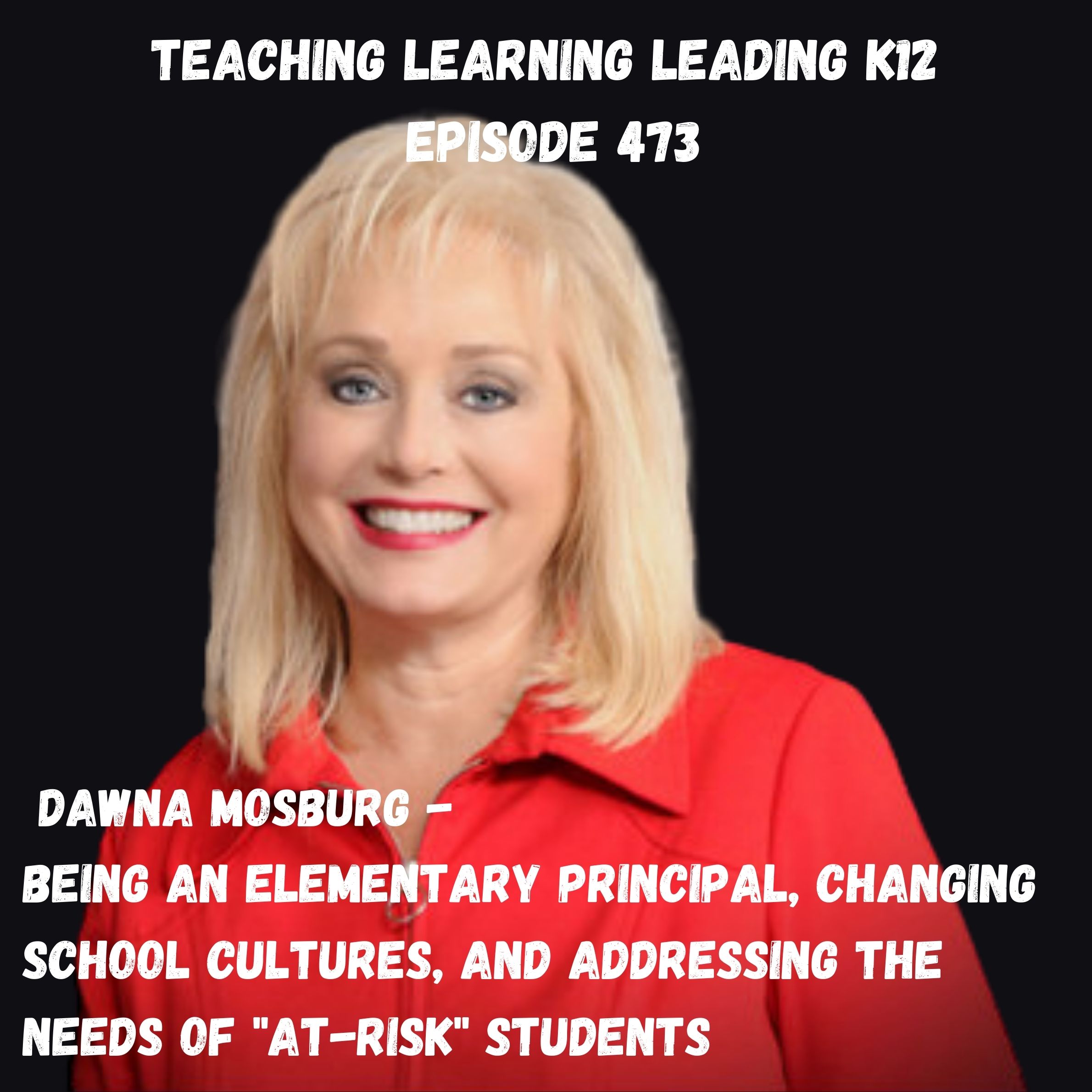 Dawna Mosburg - Being an Elementary School Principal, Changing School Cultures, and Addressing the needs of "At-Risk" Students. This is episode 473 of Teaching Learning Leading K12, an audio podcast.
Dawna Mosburg joined Broken Arrow Public Schools in 2007. She has held the positions of Ex. Director of Professional Development, Ex. Director of Ancillary Instructional services and the principal at Rhoades Elementary School.
Ms. Mosburg is a graduate of the University of Houston earning a bachelor's degree in elementary education with a minor in special education and a master's degree in administration from Southwestern Oklahoma State University. 
She has completed fifteen post Master's degree hours and received her superintendent's certification in 2003. Ms. Mosburg has served as a teacher in Houston, Texas and Clinton, Oklahoma. She was also an assistant principal and a building principal in Clinton for 10 years prior to coming to Broken Arrow Public Schools. Ms. Mosburg was named CCOSA District 10 Administrator of the Year for 2006-2007.
Dawna has been a presenter for AERA, American Education and Research Association and is an active member of the International Reading Association. 
She also has presented for classes at the Teachers College at Columbia University, St. Francis Xavier University in Nova Scotia and Oklahoma State University Tulsa.
Dawna presents locally and throughout Oklahoma on "Brain Compatible Classrooms". 
She also has piloted several programs such as STEM, RTI, PLCs, and enrichment. Ms. Mosburg continually campaigns for "at risk" students and her efforts are chronicled in the book, Living Faithfully, the Transformation of Washington School which was published in 2013. She has also been published in AERA WESIG with her article, "Leading with the Heart".
Connect & Learn More:
https://www.amazon.com/Living-Faithfully-Transformation-Washington-School/dp/1617357081
Length - 59:12