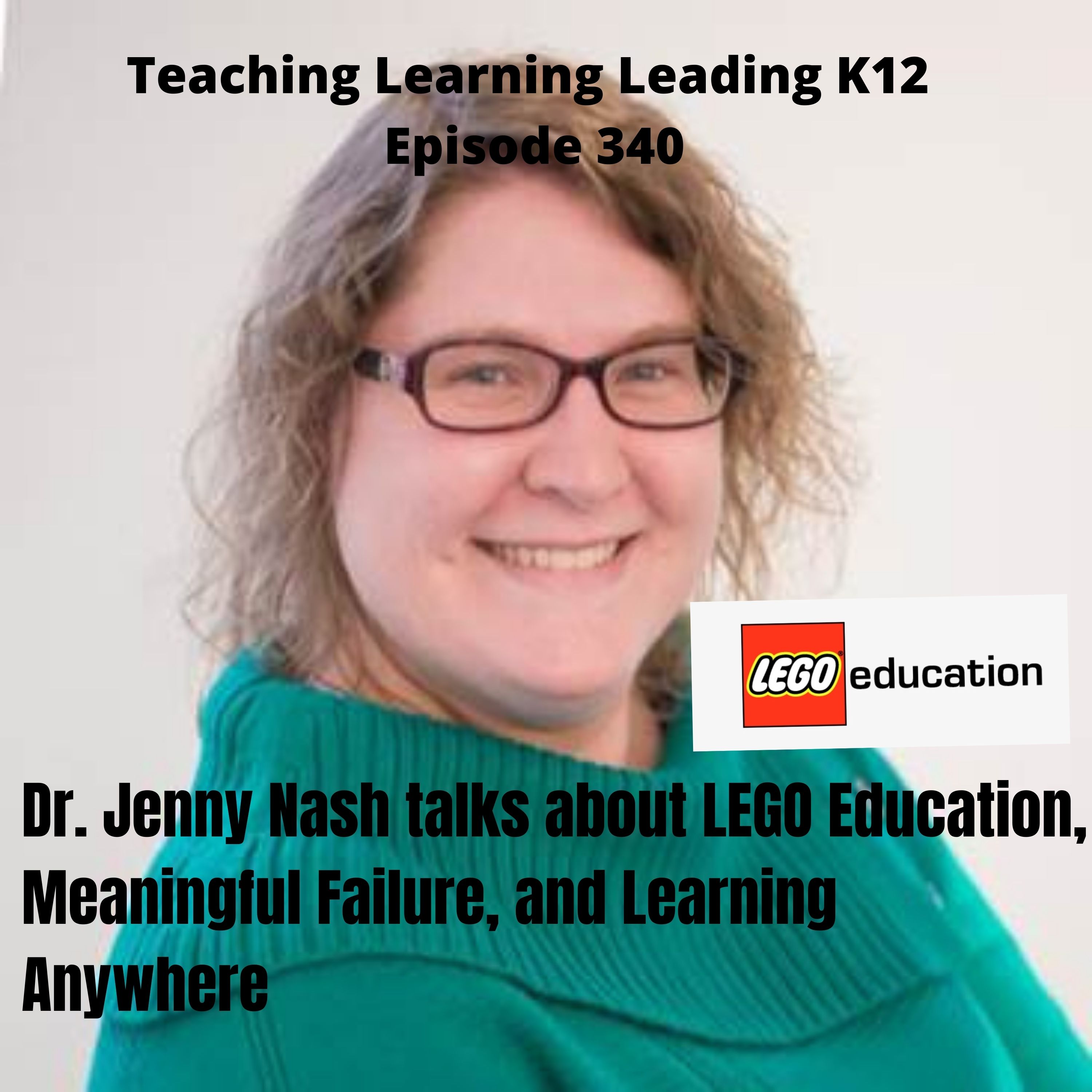 Dr. Jenny Nash talks about LEGO Education, Meaningful Failure, and Learning Anywhere. This is episode 340 of Teaching Learning Leading K12, an audio podcast.
Dr. Jenny Nash serves as the Head of Education Impact Team for LEGO Education in the US, where she provides direction and leadership in delivering meaningful education opportunities for students. With previous experiences as a professional development provider and STEM teacher, Jenny is an advocate for hands-on, inquiry-based learning for students and building confidence in teachers to provide this type of learning.
A Little about LEGO Education
 For more than 40 years LEGO Education has been working with teachers and educational specialists to deliver playful learning experiences that bring subjects to life in the classroom and make learning fun and impactful. LEGO Education has a wide range of physical and digital educational resources that encourage students to think creatively, reason systematically and release their potential to shape their own future.
With educational sets, lesson plans and curriculum material, assessment tools and teacher training and support, LEGO Education can help you meet your curriculum objectives and provide you with the tools you need to make learning inspiring, engaging and effective.
Lots to learn today!
Thanks for listening.
It would be awesome if you shared with someone else or on your social media platforms as well as left a review or comments.
Take care.
Enjoy!
Connect and Learn More:
https://education.lego.com/en-us/support/managing-todays-classroom
https://education.lego.com/en-us
https://www.linkedin.com/in/dr-jenny-nash-61a15b147/
https://www.youtube.com/user/LEGOeducationUS
https://twitter.com/LEGO_Education
https://www.instagram.com/legoeducation/
https://www.pinterest.com/legoeducation/_created/
https://www.facebook.com/LEGOeducationOfficial/
https://www.linkedin.com/company/lego-education/
Length - 39:12