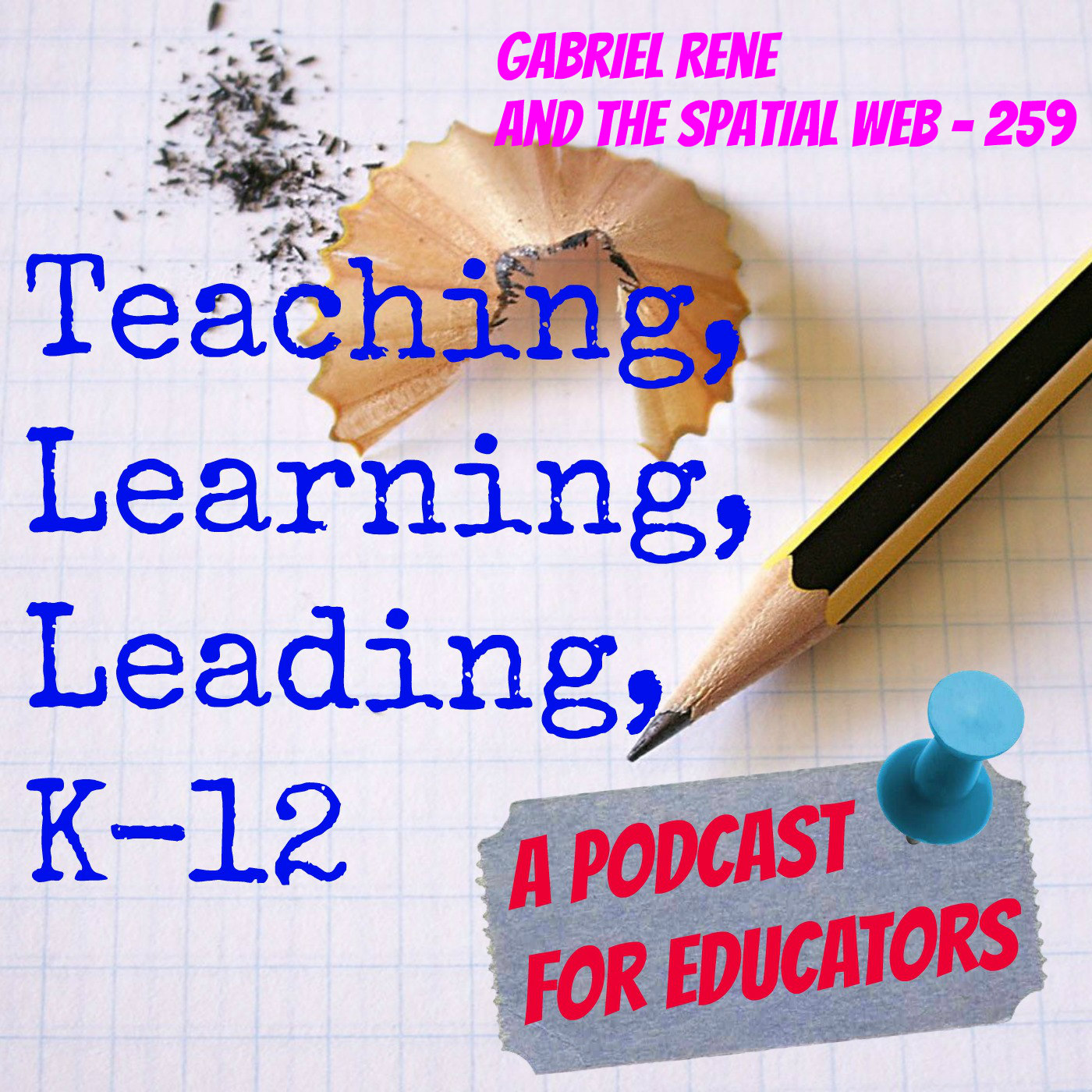 Gabriel Rene talks with me today about his book - The Spatial Web: How Web 3.0 Will Connect Humans, Machines, and AI to Transform the World. (2019). If you are listening on September 3rd, 2019, the book is available for .99 on Amazon for a limited time for you as a listener to Teaching Learning Leading K12.
Gabriel is a technologist, researcher, and entrepreneur with a 25-year career in the Technology, Telecom and Media Industries specializing in emerging technologies and their applications across the industrial, fintech, mobile and spatial computing markets.
He serves as Executive Director of the VERSES Foundation, a non-profit organization developing the open-source standards for the Spatial Web. He is a Founding Organizational Member of the IEEE Ethics Certification Program for Autonomous and Intelligent Systems (ECPAIS) a Global Board Member of the Virtual Reality Augmented Reality Association (VRARA) a Founding Member of the AR Cloud Association and an adviser to multiple AI, XR and Blockchain organizations.
In his spare time, Gabriel studies cross-cultural philosophy, mythology, sociology, and cyber semiotics. He is a music composer and lover of culture. He lives with his wife Mariam in Los Angeles California.
Thanks for listening.
Please share and subscribe.
Enjoy!
Connect with Gabriel and Learn More:
https://twitter.com/thespatialweb
https://www.amazon.com/Spatial-Web-Connect-Machines-Transform-ebook/dp/B07X1V8D58/
https://www.amazon.com/Gabriel-Ren%C3%A9/e/B07X43SK67?ref_=dbs_p_ebk_r00_abau_000000
https://www.amazon.com/gp/product/B07X1V8D58/ref=dbs_a_def_rwt_bibl_vppi_i0
Length - 1:08:18