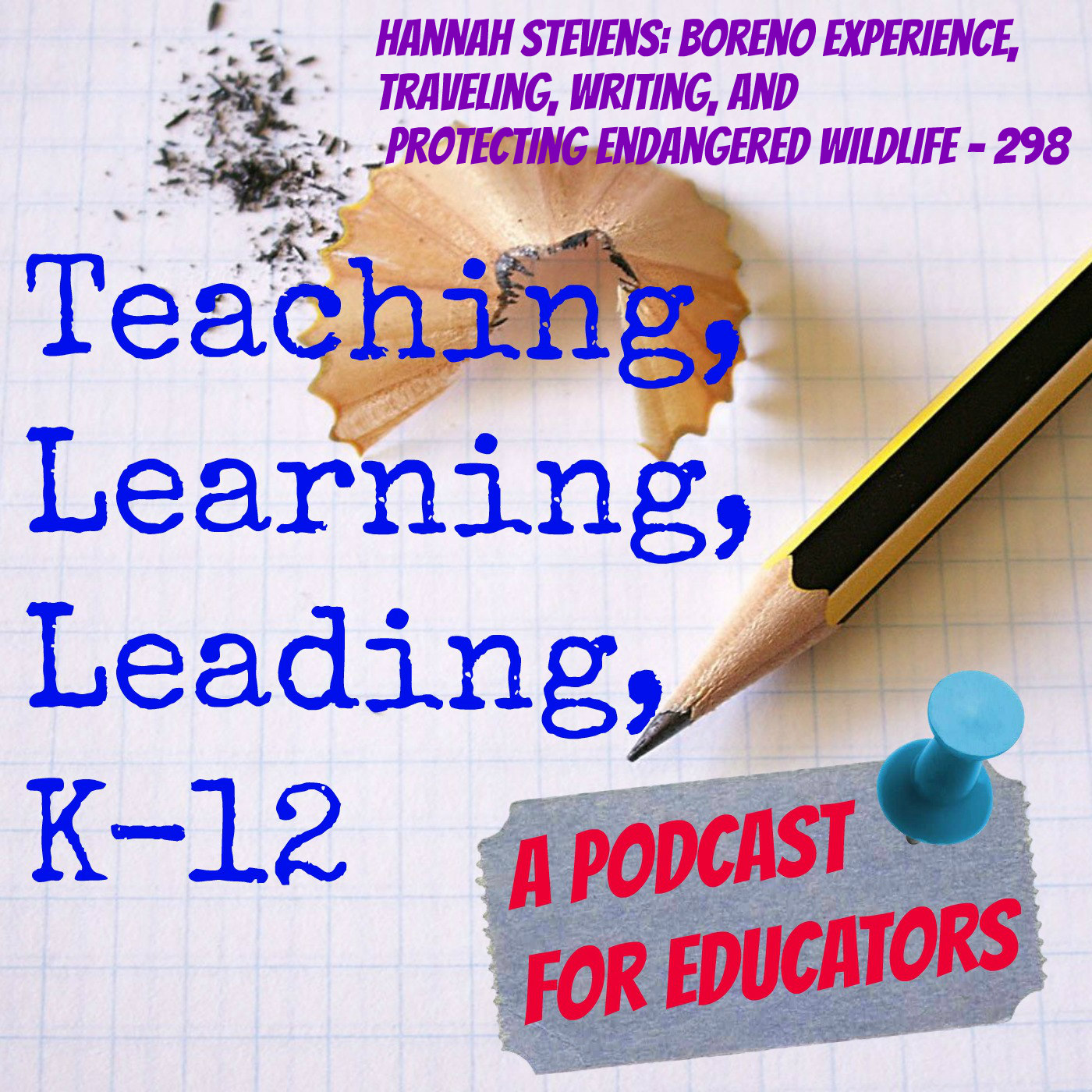 Today I'm talking with Hannah Stevens the author of Borneo Experience. Hannah and I talk about her writing, traveling, and her desire to help protect endangered wildlife. This is episode 298 of Teaching Learning Leading K12, my audio podcast. Here is a little about Borneo Experience…
 For the past several years Jeanie Williams, former war correspondent-turned-wildlife activist has been traveling the world reporting on the plight of the wildlife on our planet. After having been on assignment in New Zealand, South Island, she was ready to return home when her boss at WorldCorp News in New York City contacted her and asked if she would travel to Sabah, Borneo to report on pet trafficking of the wildlife in that region. When he told her about orangutan babies being ripped from their mother's arms, she could not resist. Once she arrives, however, she finds the problem more complex than she ever imagined and the powerful trafficking cartel is again trying to thwart her efforts to tell the world about the cruelty they inflict on the animals.
This is the fourth in a series of mysteries by Hannah Stevens based on her world travels. The first was Murder on Safari, set in Kenya, Africa, then Iceberg Murders, which takes place on the Antarctic Peninsula and most recently, Bird House Adventures, based in New Zealand, South Island.
Hannah Stevens, author, is also a freelance travel writer, writing for publications locally and nationwide under her real name Elaine Mays. After a long career as a software design engineer with several large corporations, Elaine wrote and has published seven novels under the pen name of Hannah Stevens; The President's Wife, the sequel Madam POTUS, She Sleeps with Dogs, Murder on Safari, The Iceberg Murders, Bird House Adventure in New Zealand, and now Borneo Experience.
She is also a cancer survivor of nine years. She lives with her two dogs, a Brittany spaniel, Lily and a Weimaraner, Sophia - in Phoenix, Arizona. You may visit her author web site at www.hannahstevensauthor.com  She also has a very inspiring cancer blog; www.alittlerain.com and has published The Diary of a Breast Cancer Patient. You also might want to read her recently published memoir - Battle of the Wills. 
All of these books and e-books are available on Amazon.com and some are available through Barnes and Noble and Nook. 
Connect with Hannah:
http://www.hannahstevensauthor.com/
Length - 46:11