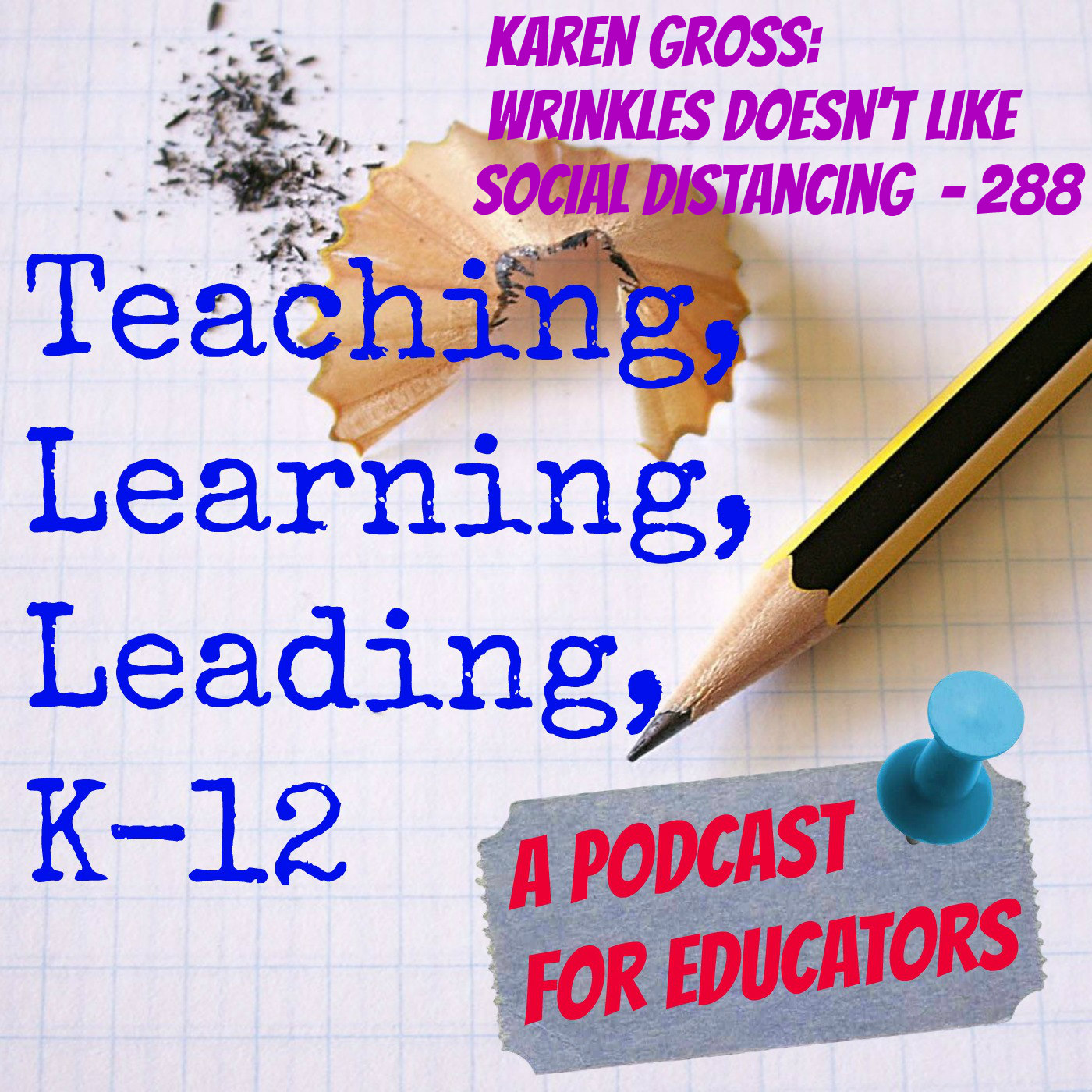 Karen Gross has created a wonderful children's story to help children understand their feelings about social distancing. Her ebook explains social distancing through the experiences of her dog -Wrinkles. What a great way to help kids understand what is going on in this strange new world. This is episode 288 of Teaching Learning Leading K12. At the end of the interview Karen reads her story so you can share the story with your children. Also, make sure that you go to the YouTube link listed below so that you can read the story to your children. 
Karen Gross is a Washington, DC based author and educator as well as an advisor to nonprofit schools, organizations and governments. Her work focuses on student success with a specialization in trauma, its symptomology and approaches to its amelioration. She has worked with institutions planning for and dealing with person- and nature-made disasters including shootings, suicides, immigration detention, family dysfunction, hurricanes and floods. 
She is the award-winning author of Breakaway Learners: Strategies for Post- Secondary Success (TC Press 2017) and Failure and Forgiveness: Rebalancing the Bankruptcy System (Yale University Press 1996). She is also the author of a trauma-sensitive children's book series, Lady Lucy's Quest. She has read to more than 3000 children across the globe.
Thanks for listening!
Don't forget to share and subscribe.
Enjoy!
Connect with Karen:
Wrinkles Doesn't Like Social Distancing (YouTube link)
https://medium.com/@KarenGrossEdu/wrinkles-doesnt-like-social-distancing-i-don-t-blame-him-c000a7303402
Length - 36:09