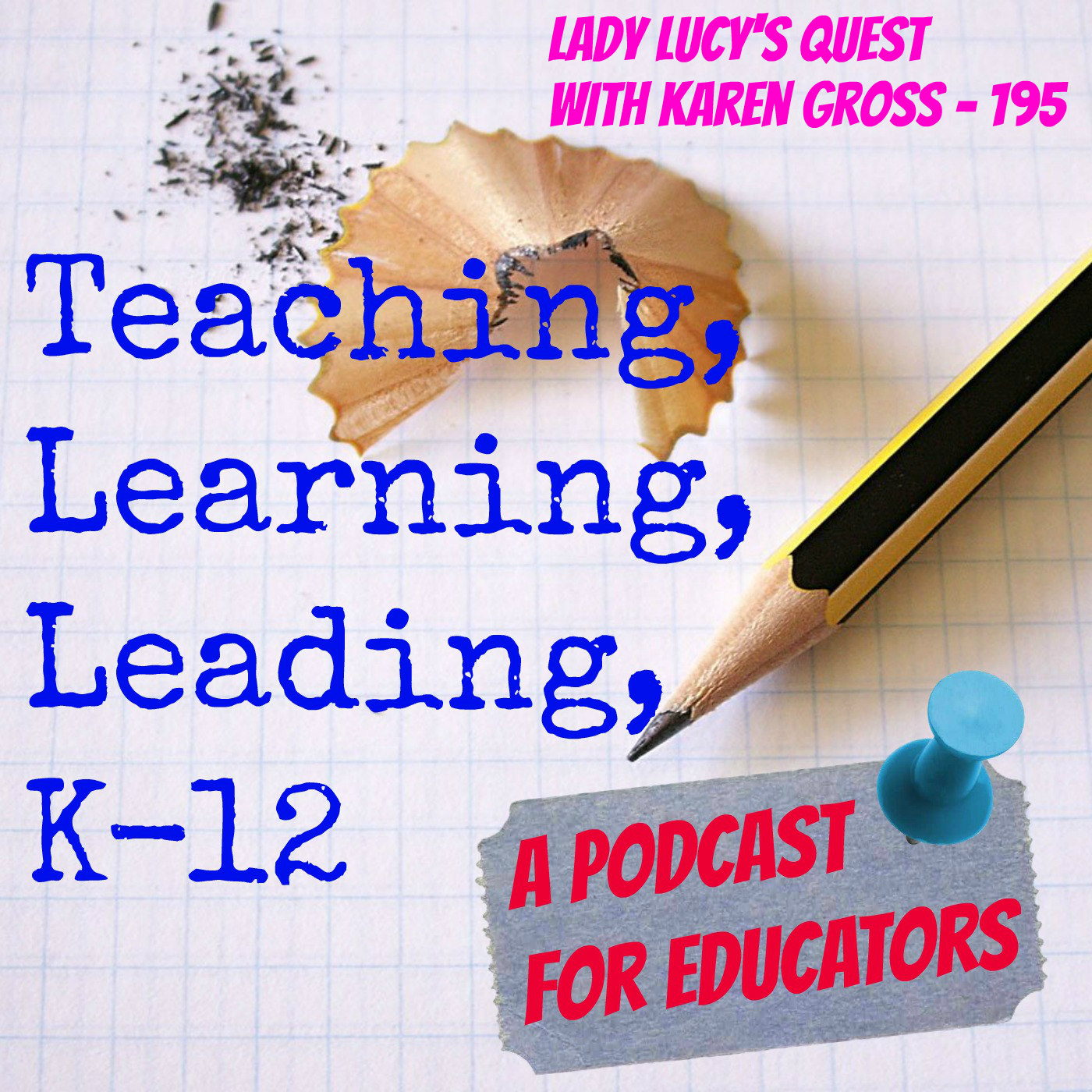 Lady Lucy's Quest is the first in a series of children's books written by Karen Gross. In this story, Lady Lucy wants to be a knight but the odds are stacked against her. She has to show endurance, strength, and courage. Karen shares that the story is really about "believing in the power of the possible and dreaming big."  
Lady Lucy is a tribute to a real life woman - Lady Lucy Duff Gordon who was a fashion designer from the late 1800's and early 1900's. She was one of the first women to advertise in a clothing catalogue. She and her husband - Cosmo - were on the Titanic when it sunk. They make a brief appearance in the James Cameron film from a few years back called - Titanic.
On today's episode we talk about Lady Lucy's development, why a children's series, what she hopes readers will take away and who Lady Lucy really is or was. I even ask her if she is Lady Lucy.
We also talk about her latest book - Lady Lucy's Dragon Quest and the books that are on the way...Lady Lucy's Unique Unicorn Quest, Lady Lucy's Giraffe Laugh Book, and Lady Lucy's Peace Quest.
The Giraffe book is co-sponsored by the Giraffe Conservation Foundation and will be released on World Giraffe Day on June 21, 2018.
Thanks for listening.
Take a look at the links below to find out more about Lady Lucy and to connect with Karen.
Contact Karen and find out more:
https://twitter.com/karengrossedu
http://ladylucysquest.com/books/lady-lucys-dragon-quest/
Karen Gross & Breakaway Learners - Episode 180 of Teaching Learning Leading K12
 Length - 45:45