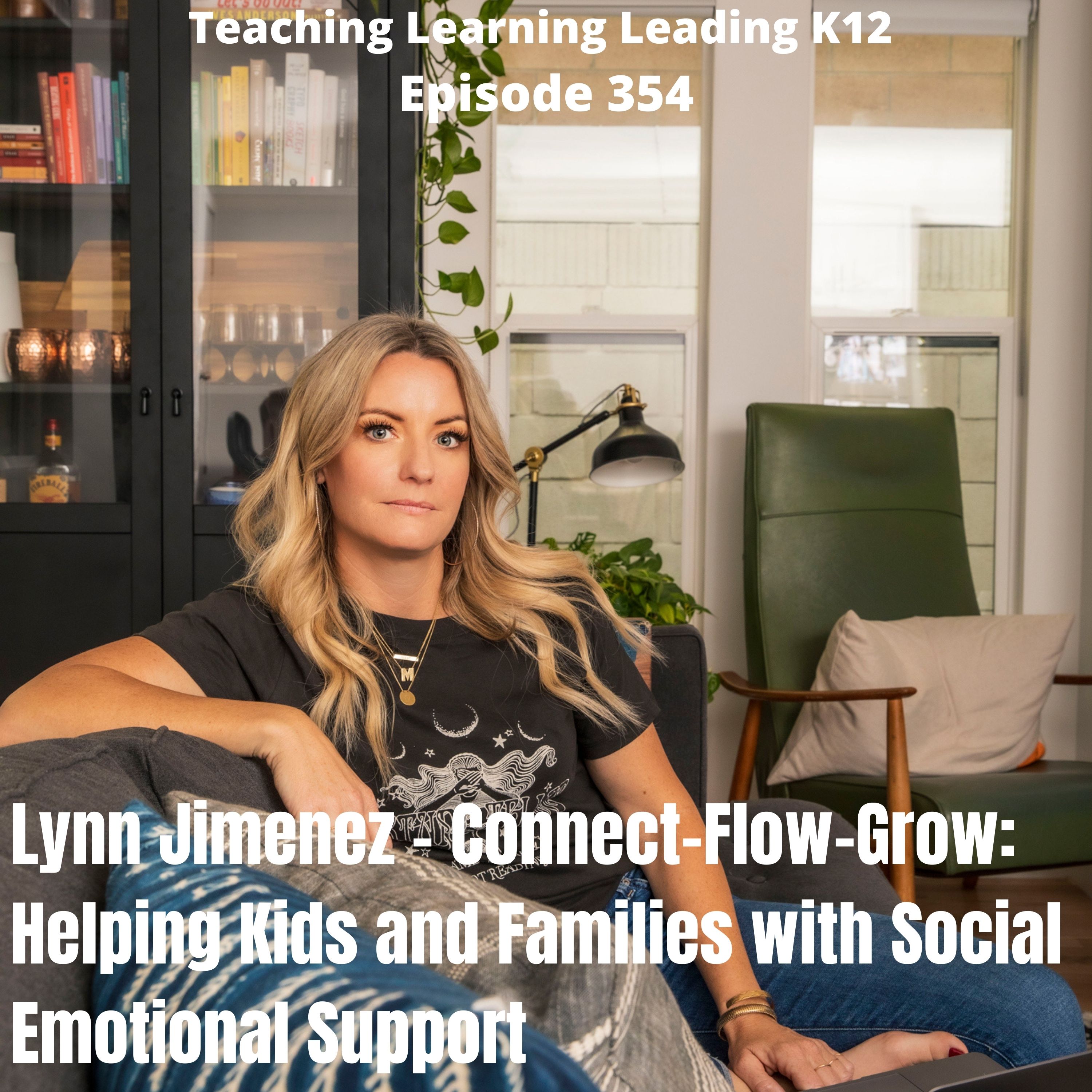 Lynn Jimenez founded Connect - Flow - Grow to help kids and families with social emotional support. This is episode 354 of Teaching Learning Leading K12.
Lynn Jimenez is a Licensed Clinical Social Worker who has over 10 years experience as an educator in California. Her school based experience includes working with students in foster care and on probation, supporting school districts in developing trauma informed practices, creating innovative programs to drive state policy change, implementing Restorative Practices, and developing school based substance abuse and mental health programs. As a therapist, Lynn's niche is stress response system activation, which includes daily stress, anxiety, depression, and trauma responses. Her favorite tools to help neutralize the stress response system are 1) nurturing relationships and 2) mindfulness. 
Lynn founded Connect Flow Grow to address the growing need for students to have more social emotional support, helping schools partner with parents to develop these skills in the home, so students come to school ready, willing, and able to learn.
Lots to learn today.
Thanks for listening.
Could you do me a favor? Please open the podcast app that you are listening to me on and would you rate and review the podcast? Please? That would be Awesome. Thanks!
By the way, don't forget to go to my affiliate sponsor Boon's Titanium Rings at www.boonerings.com. When you order a ring use my code - TLLK12 - at checkout to get 10% off and help the podcast get a commission. Thanks!!!
Connect & Learn More: 
https://www.connectflowgrow.com/
https://www.facebook.com/connectflowgrow
https://www.instagram.com/connectflowgrow/
https://www.linkedin.com/in/lynn-jimenez-071b429/
Affiliate Info:
Check out Teaching Learning Leading K12's Affiliate Sponsor - Boone's Titanium Rings. At check out use my code TLLK12 and get 10% off your order and help Teaching Learning Leading K12 with a commission.
Boon's Titanium Rings
Length - 55:07
x2mAk65FNYCe0ctVLSty