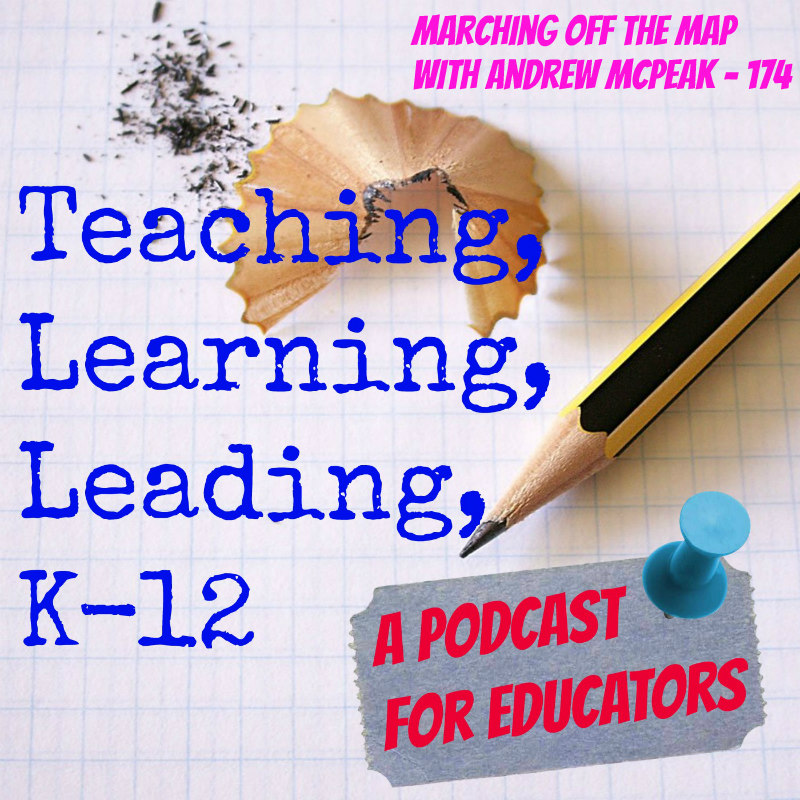 Marching Off the Map and the Travel Guide
Andrew McPeak
Today, I am talking with Andrew McPeak who co-wrote Marching Off the Map with Dr. Tim Elmore.
Marching Off the Map takes a peek at the "world's newest generation of students (Generation Z) and helps educators understand how to best connect with and lead them in the classroom."
Listen for Andrew to talk about the idea and formatting of the book, Pioneers and Settlers, and connections to sailing. Additionally, you'll hear Andrew share his thoughts about the Travel Guide - its purpose and why you should make sure that you get it.
As a note, check out Andrew's explanation of a few new words that explain something just right.
I think that you will find Andrew's passion for the concepts discussed in Marching Off the Map addictive.
Thanks for listening.
Check out the links below for connecting with Andrew and getting your own copy of Marching off the Map as well as the Travel Guide.
Find out more -
Marching Off the Map link at Growing Leaders
Connect with Andrew- 
Length- 41:38