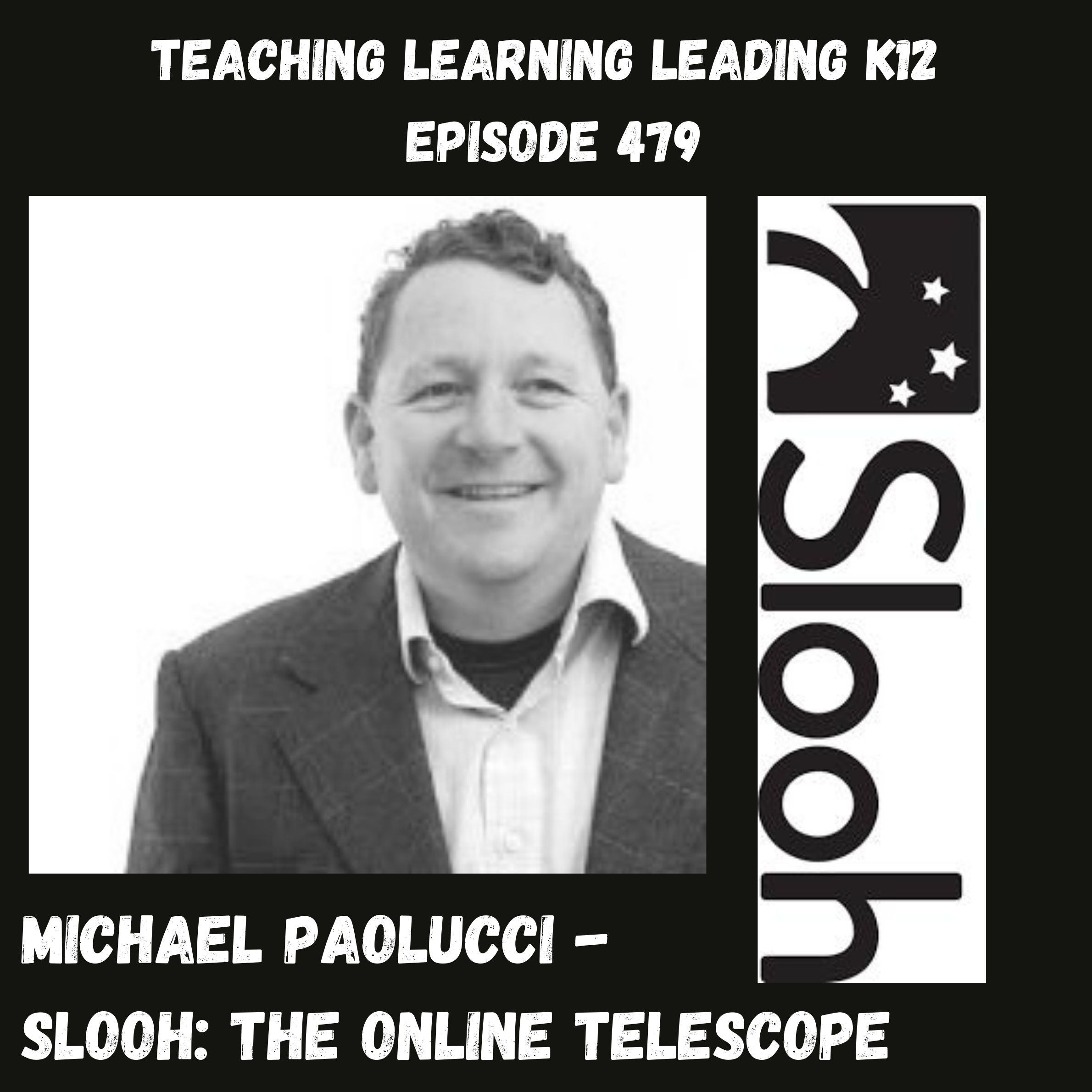 Michael Paolucci - Slooh: The Online Telescope. This is episode 479 of Teaching Learning Leading K12, an audio podcast.
Michael Paolucci is an internet entrepreneur and a pioneer of online advertising, as well as online video editing, online labor marketplaces, and social astronomy. 
Michael is currently the founder and CEO of Slooh, a digital education platform teaching students to explore space via a network of online telescopes. He holds a patent for live astronomy. 
Michael founded one of the first advertising network companies called Interactive Imaginations, Inc., which became 24/7 Real Media, Inc.
24/7 Real Media, Inc. was sold to WPP Group.
Today we are focused on talking about Slooh: The Online Telescope.
Lots to learn!
Thanks for listening!
But wait...
Could you do me a favor? Please go to my website at https://www.stevenmiletto.com/reviews/ or open the podcast app that you are listening to me on and would you rate and review the podcast? That would be Awesome. Thanks!
Ready to start your own podcast? Podbean is an awesome host. I have been with them since 2013. Go to https://www.podbean.com/TLLK12 to get 1 month free of unlimited hosting for your new podcast. 
Don't forget to go to my other affiliate sponsor Boone's Titanium Rings at www.boonerings.com. When you order a ring use my code - TLLK12 - at checkout to get 10% off and help the podcast get a commission.
Oh by the way, you can help support Teaching Learning Leading K12 by buying me a soft drink (actually making a donation to Teaching Learning Leading K12.) That would be awesome! You would be helping expand the show with equipment and other resources to keep the show moving upward. Just go to https://www.buymeacoffee.com/stevenmiletto
Thanks!
Connect & Learn More:
https://www.education.slooh.com/
https://www.youtube.com/c/SloohLive
https://www.linkedin.com/company/slooh/
https://www.facebook.com/SloohLive/
https://www.instagram.com/slooh/
Length - 42:29