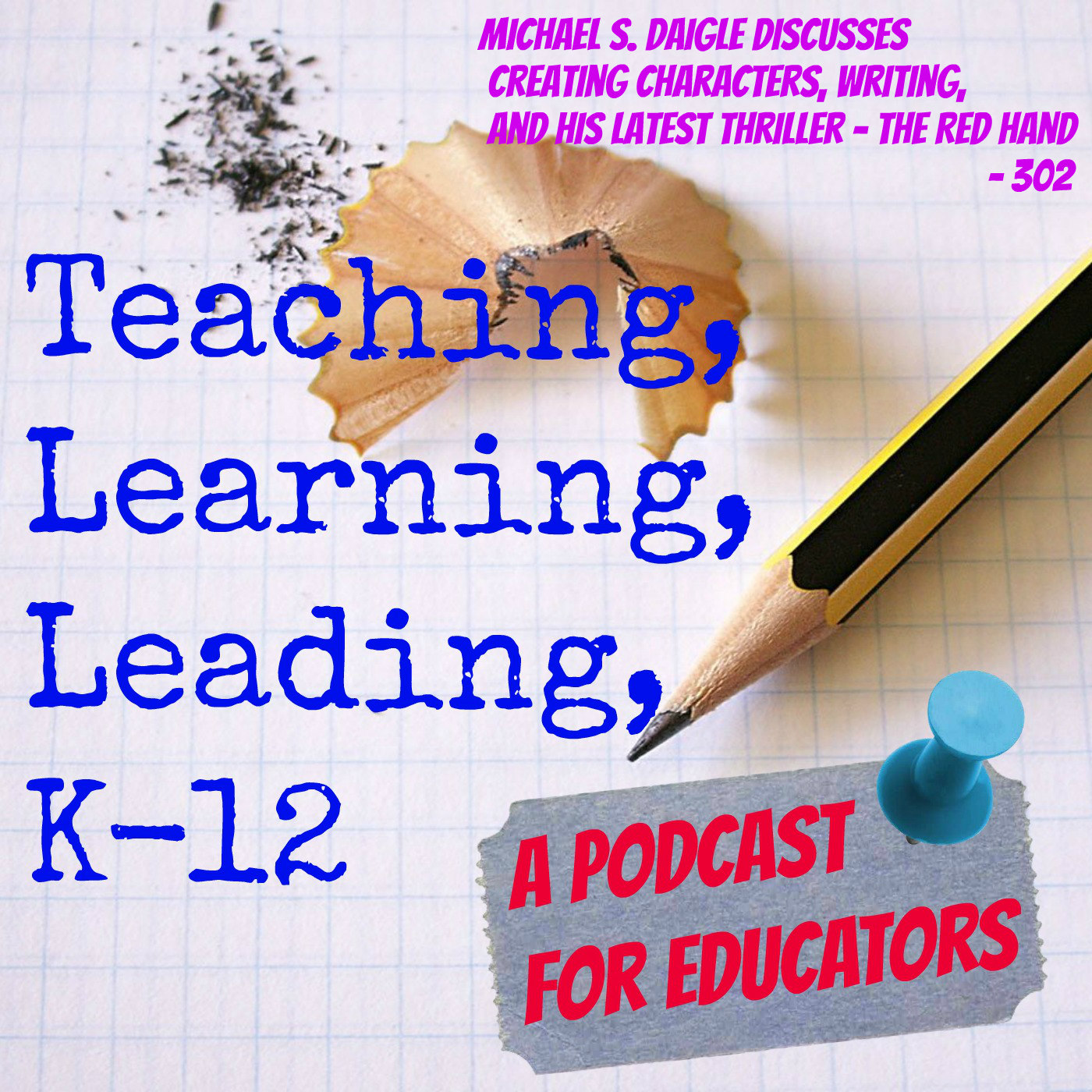 Michael S. Daigle discusses creating characters, writing, and his latest thriller - The Red Hand. This is episode 302 of Teaching Learning Leading K12, an audio podcast.
For 33 years, Michael S. Daigle was a journalist and editor at several newspapers in New Jersey, Massachusetts, and Maine. He's applied his experience as a newsman to become an award-winning novelist. His newest book, The Red Hand, zeroes in on a serial killer that's tracked by a detective, Frank Nagler, as he solves crimes and tries to sort out his troubled life.
"I like creating messy mysteries with lots of moving parts and layers of story," says Daigle. "It lets my detective hero, Frank Nagler lead the reader through the twists and turns."
Daigle's modern mysteries are page-turners, filled with compelling characters and a setting that is more character than background. The hero detective is a recognizable American character. The Red Hand confronts the world of haves and have-nots. Nagler feels he is one of the have-nots, and it encourages his defense of common people. He shows how the impact of societal and economic change impacts a town and people.
Great read!
Lots to learn!
Thanks for listening!
Don't forget to share and subscribe.
Enjoy!
Connect with Michael:
https://michaelstephendaigle.com/
https://www.facebook.com/daigleauthor/
@50eagle50 twitter
https://www.linkedin.com/in/michael-daigle-80606311/
https://www.amazon.com/Michael-Stephen-Daigle/e/B00P5WBOQC/ref=dp_byline_cont_pop_book_1
Michael Stephen Daigle
10 Aurora Street
Phillipsburg, NJ 08865
908.619.6393
michaelstephendaigle@hotmail.com
Length - 51:56