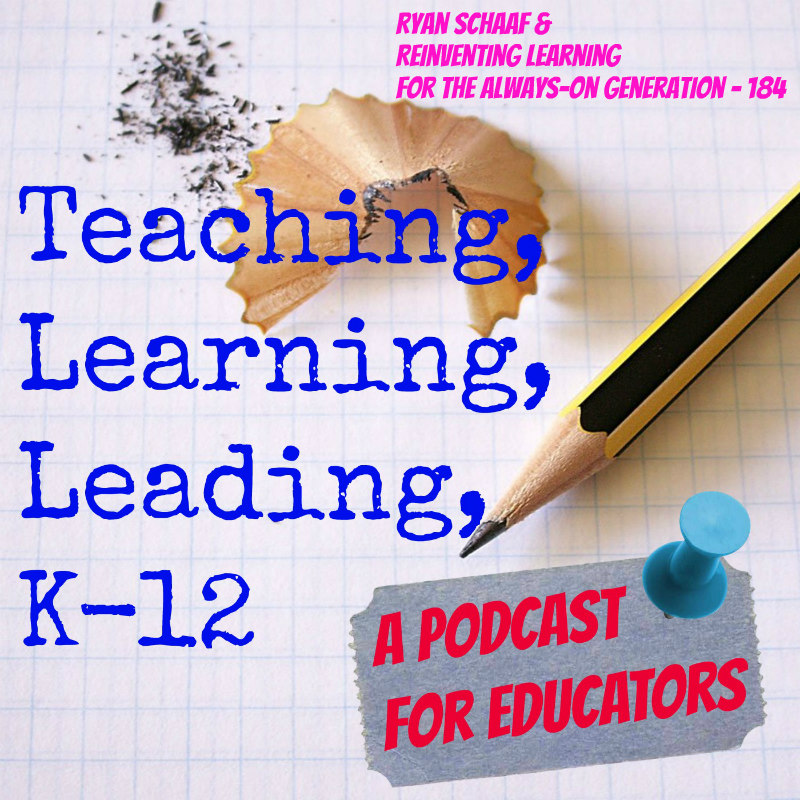 Ryan Schaaf is an author, speaker, professor, consultant and blogger.
Today we are talking about his book (written with Ian Jukes and Nicky Mohan) Reinventing Learning for the Always-On Generation: Strategies and Apps that Work (Solution Tree, 2015.) He is the author of three other books and has a couple more in the works.
Reinventing Learning, an IPPY award winner for its contributions as a resource book for educators, is an incredible tool that focuses on 9 attributes that educators should understand when working with the Always-On Generation. We take some time to talk about the 9 attributes and take a deep dive into three of them:
Attribute #4 is my favorite - It states, "Digital learners prefer to network and collaborate simultaneously with many others."
#6 - "Digital learners prefer just in time learning."
And # 9 - Digital learners prefer learning that is simultaneously relevant, active, useful, and fun."
Wait until you discover all of the extra resources that are included with the book! Wow!!!
Lots to learn. 
Thanks for listening.
Have an awesome day!
Contact Ryan:
Tweet Ryan @ryanlschaaf
More information as well as other resources:
Reinventing Learning for the Always-On Generation: Strategies and Apps that Work (Solution Tree, 2015)
Game On: Using Digital Games to Transform Teaching, Learning, and Assessment (Solution Tree, 2017)
Listen to Ryan on the Teach Thought Podcast
Length - 49:22