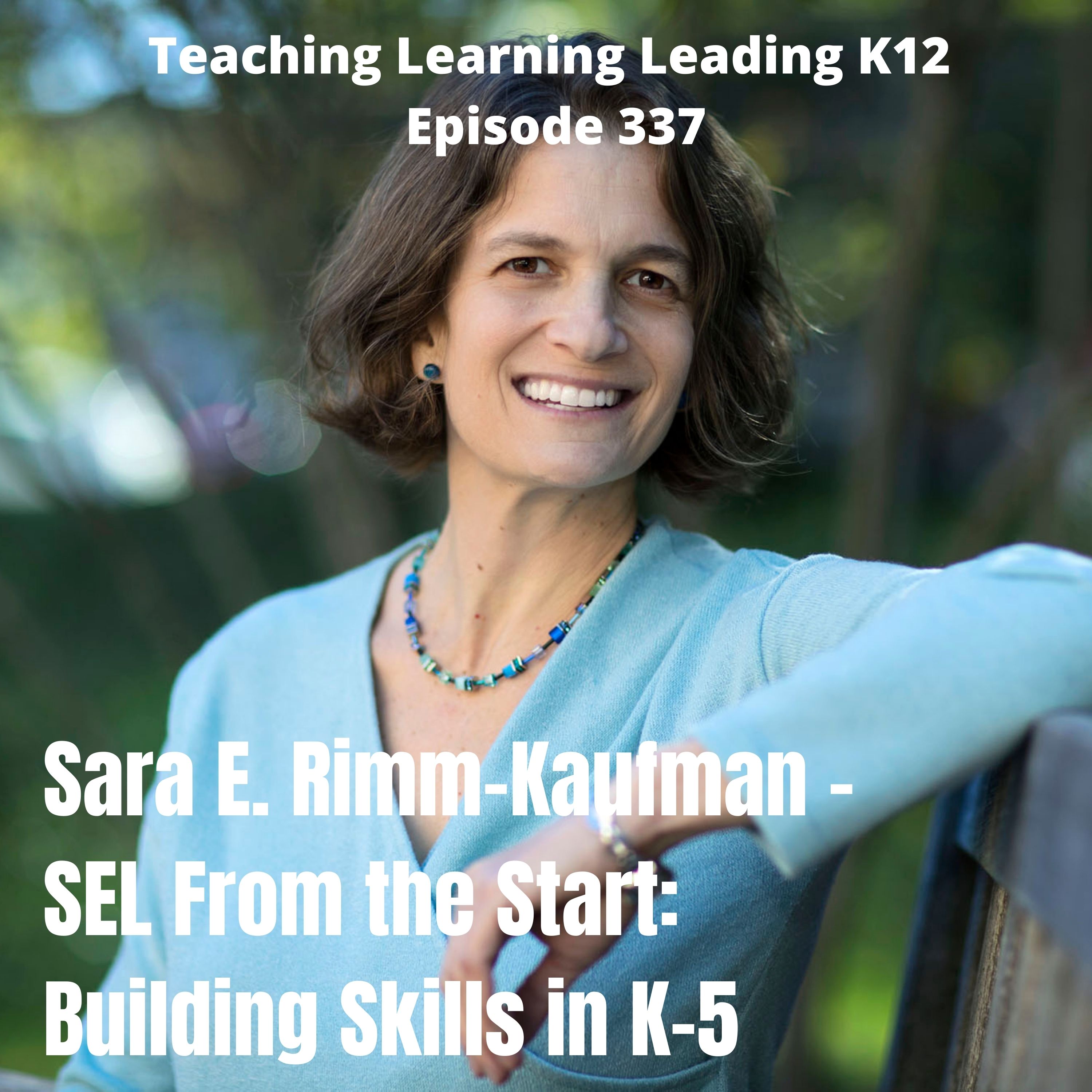 Sara E. Rimm-Kaufman discusses her book SEL from the Start: Building Skills in K-5. This is episode 337 of Teaching Learning Leading K12, an audio podcast.
Sara E. Rimm-Kaufman, PhD, is the Commonwealth Professor of Education at the University of Virginia School of Education and Human Development. She lives in Charlottesville. 
She and her research group at the UVA Social Development Lab (www.socialdevelopmentlab.org) conduct research on elementary and middle school classrooms with the goal of developing roadmaps for administrators and teachers making decisions for children and youth.
Today, we are talking about her book, SEL From the Start: Building Skills in K-5 (Norton Professional Books, 2020).
Lots to learn today.
Thanks for listening.
It would be awesome if you left a review on your favorite listening platform.
Don't forget to share and subscribe.
Enjoy!
Connect and Learn More:
https://wwnorton.com/books/9780393714609
https://wwnorton.com/author/22834/saraerimmkaufman
https://www.socialdevelopmentlab.org/
https://k-12talk.com/2020/03/17/stem-leveraging-social-and-emotional-skills-to-improve-science-instruction/
https://wwnorton.com/selseries
Length - 39:21