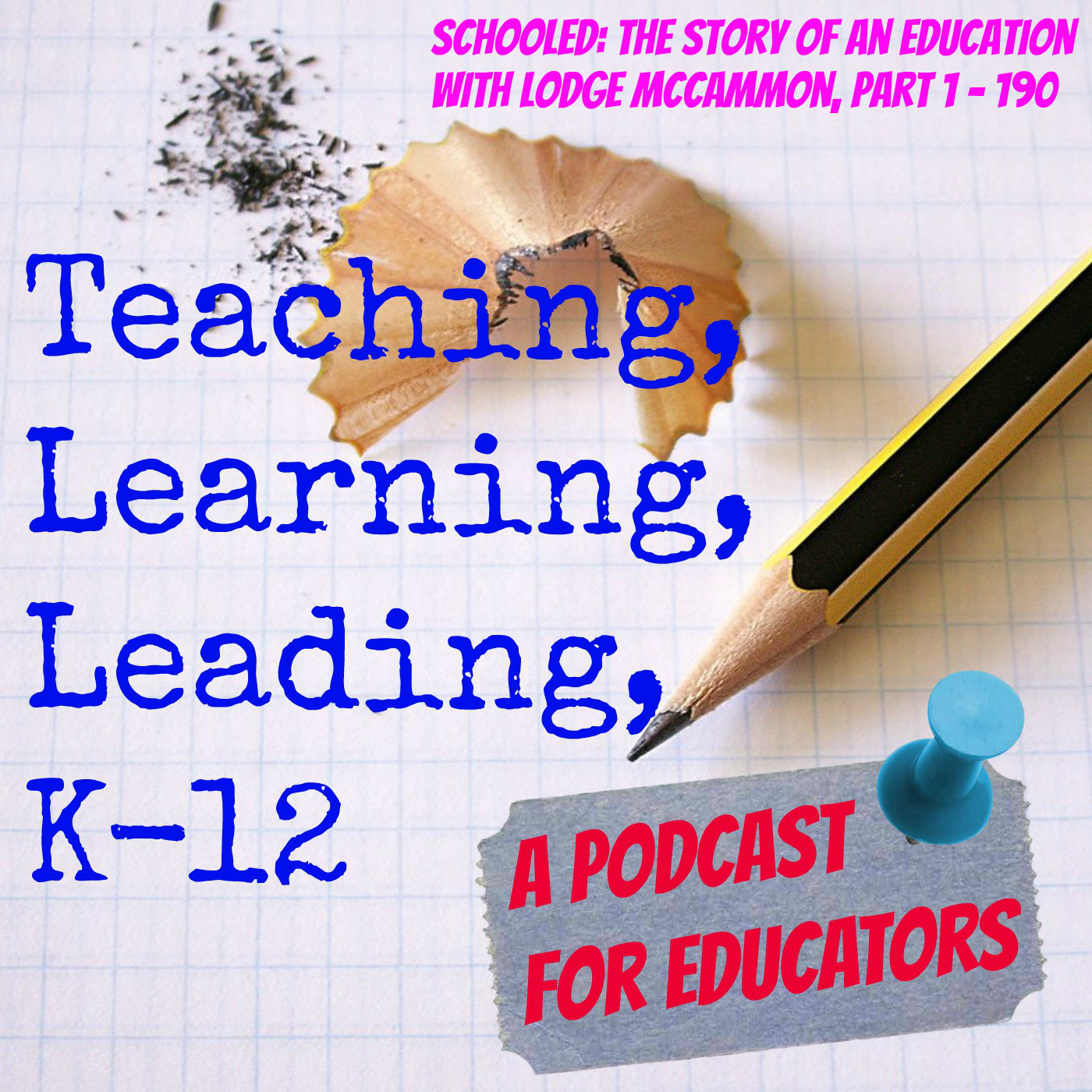 Today I'm talking with Dr. Lodge McCammon the author of Schooled: The Story of An Education. This is part 1 of 2.
Lodge is a return guest who is always great to talk with. If you haven't heard our earlier talks go to episodes 10, 11, and 54 to catch up.
Dr. McCammon is amazing. He is a musician, teacher, thinker, learner, designer, creator, keynote speaker, workshop instructor, and now - an author.
Schooled: The Story of an Education is Lodge's memoir. He shares his thoughts about his experiences with learning and what the world taught him about himself and education.
His stories are inspiring and thought provoking. His gift for writing makes you want to know more.
Join us as we talk about lessons from his past and what he learned about creating student engagement in the classroom.
Check out these links to learn more:
Schooled: The Story of an Education (Kindle)
Schooled: The Story of an Education (Lodge's website links to his book.)
https://youtu.be/dMo1if-GJAc Don't wait for permission to share
https://youtu.be/uNBJs7SR0dg Being exceptional and escaping the bucket
https://twitter.com/pocketlodge
https://www.youtube.com/user/flippedtraining
https://www.facebook.com/fizz.education
http://lodgemccammon.com/education/training/
https://www.youtube.com/channel/UCHORQ3oNOJltrm99QedpsSA
Live at #LodgesLodge
I Like You - The Lodge McCammons & Ryan Mullaneys
Length - 47:21