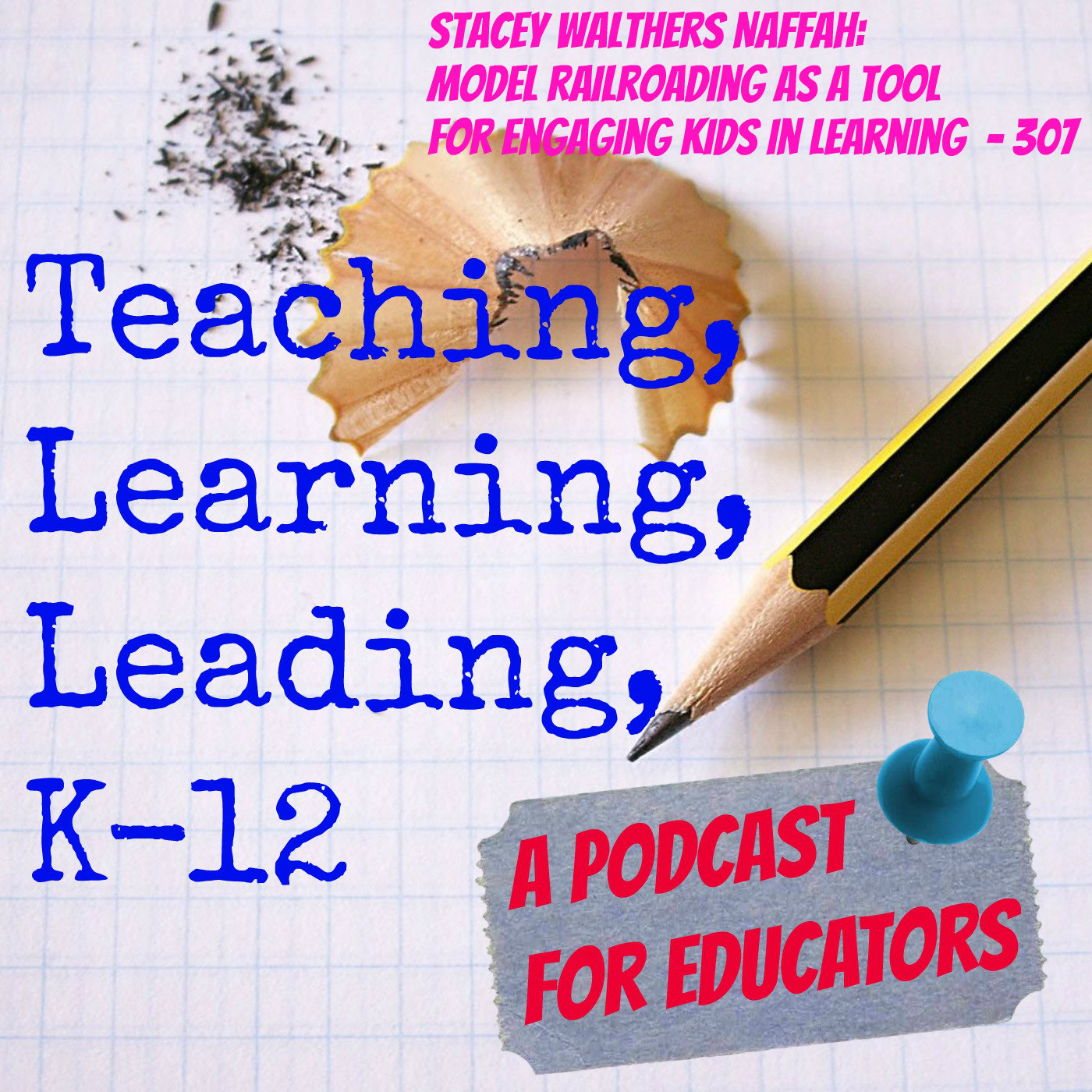 Stacey Walthers Naffah talks about Model Railroading as a Tool for Engaging Kids in Learning. This is episode 307 of Teaching Learning Leading K12, an audio podcast.
Stacey Walthers Naffah is the president of the model railroad manufacturer Wm. K. Walthers Inc .  Stacey is the company's fourth president. She followed her father Phil Walthers who has been with the company since 1972. He succeeded his father Bruce as president in 1984 and was elected to the Hobby Manufacturers Association Model (HMA) Railroad Hall of Fame in 2010. The company was founded by Bruce's father, Wm. K., in 1932.
Stacey is a graduate of Boston College and earned her Masters of Business Administration at Northwestern University's Kellogg School of Management, where she studied best practices in operating multi generational family businesses and entrepreneurship. She has been with the company for nine years, most recently as vice president of sales and marketing. She is a past president of the Model Railroad Division of the HMA and is the current president of World's Greatest Hobby Inc., a non-profit industry organization which exists to promote model railroading.
Had a lot of fun talking with Stacey!
Lots to learn today!
Don't forget to share and subscribe!
Enjoy!
Find out more:
email Stacey at ideas@walthers.com
https://www.youtube.com/user/walthersmodeltrains
http://blog.nsta.org/2020/03/03/building-steam-with-model-railroads/
https://www.bizjournals.com/milwaukee/news/2018/05/30/stacey-walthers-naffah-succeeds-father-as.html
https://mrr.trains.com/news-reviews/new-products/2018/05/stacey-naffah-becomes-walthers-fourth-president
Length - 50:13