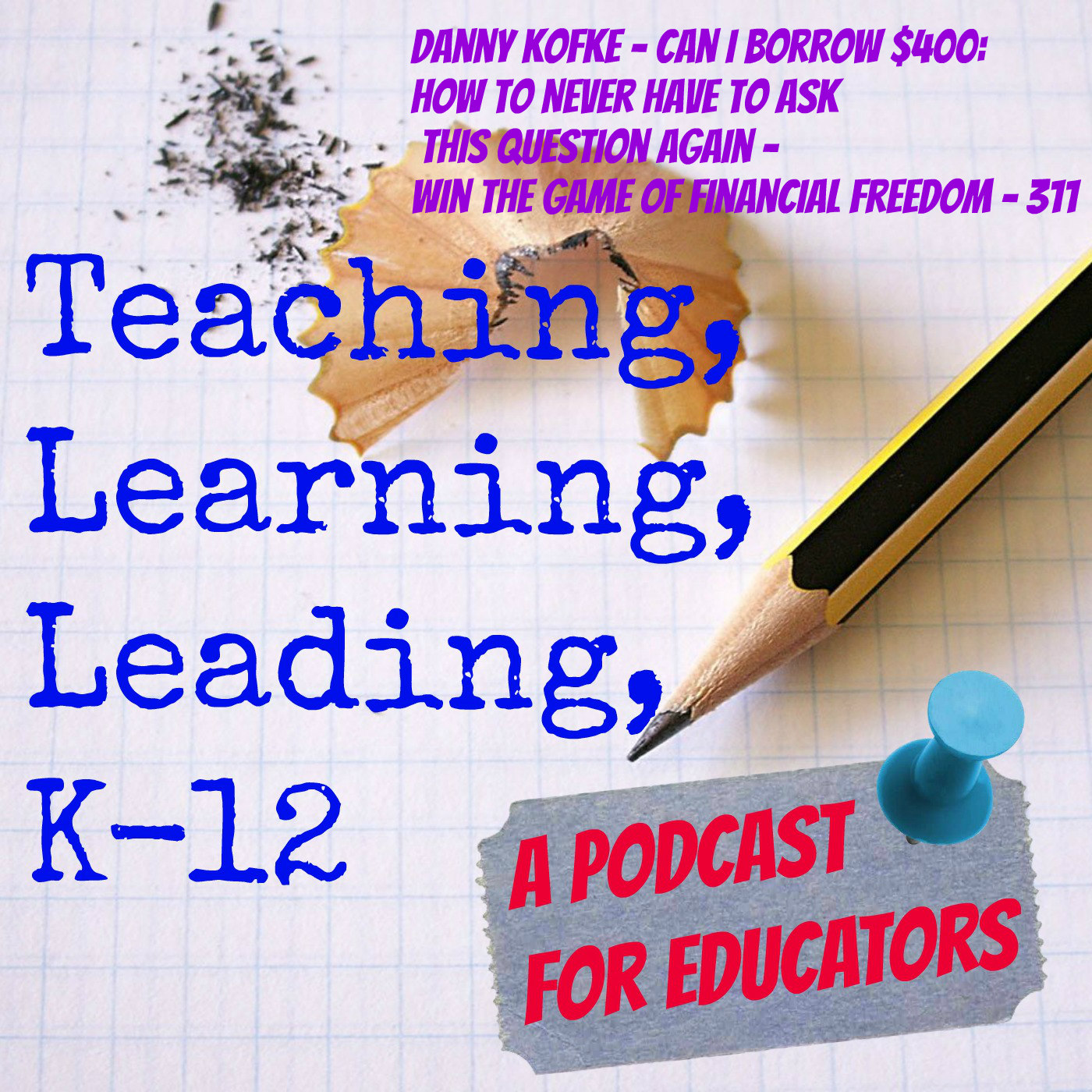 Danny Kofke discusses his book Can I Borrow $400?: How to Never Have to Ask This Question Again - Win the Game of Financial Freedom. This is episode 311 of Teaching Learning Leading K12, an audio podcast.
Danny Kofke is a special education teacher in Barrow County, Georgia.  He has been a teacher for 17 years and has also taught pre-k, kindergarten, first grade, second grade and sixth grade.  His love of teaching and personal finance led him to write five personal finance books including the recently released Can I Borrow $400? How To Never Have To Ask This Question Again… Win The Game Of Financial Freedom.
Danny's everyday approach to handling money has led him to be interviewed on numerous television shows including Fox & Friends, The CBS Early Show, CNN's Newsroom, The 700 Club and The Clark Howard Show.  He has also been interviewed on over 600 radio shows and featured in a number of publications including USA Today, Instructor Magazine, Yahoo.com, The Wall Street Journal, Money Magazine and The Atlanta Journal Constitution.  He wants to show others if this school teacher can do well financially, they can too!
Lots to learn today!
Thanks for listening!
Don't forget to share and subscribe.
Enjoy!
Connect with Danny and Learn More:
http://wealthyteacher.weebly.com/
https://www.amazon.com/Can-Borrow-400-Freedom-Question/dp/1948018799/ref=sr_1_2?keywords=kofke&qid=1585316297&sr=8-2
https://teachinglearningleadingk12.podbean.com/e/episode-39-financial-wisdom-with-danny-kofke/
https://teachinglearningleadingk12.podbean.com/e/episode-63-ava-kofke-the-financial-angel/
Length - 37:44